Mr. Gatens Opened the Gates to EHS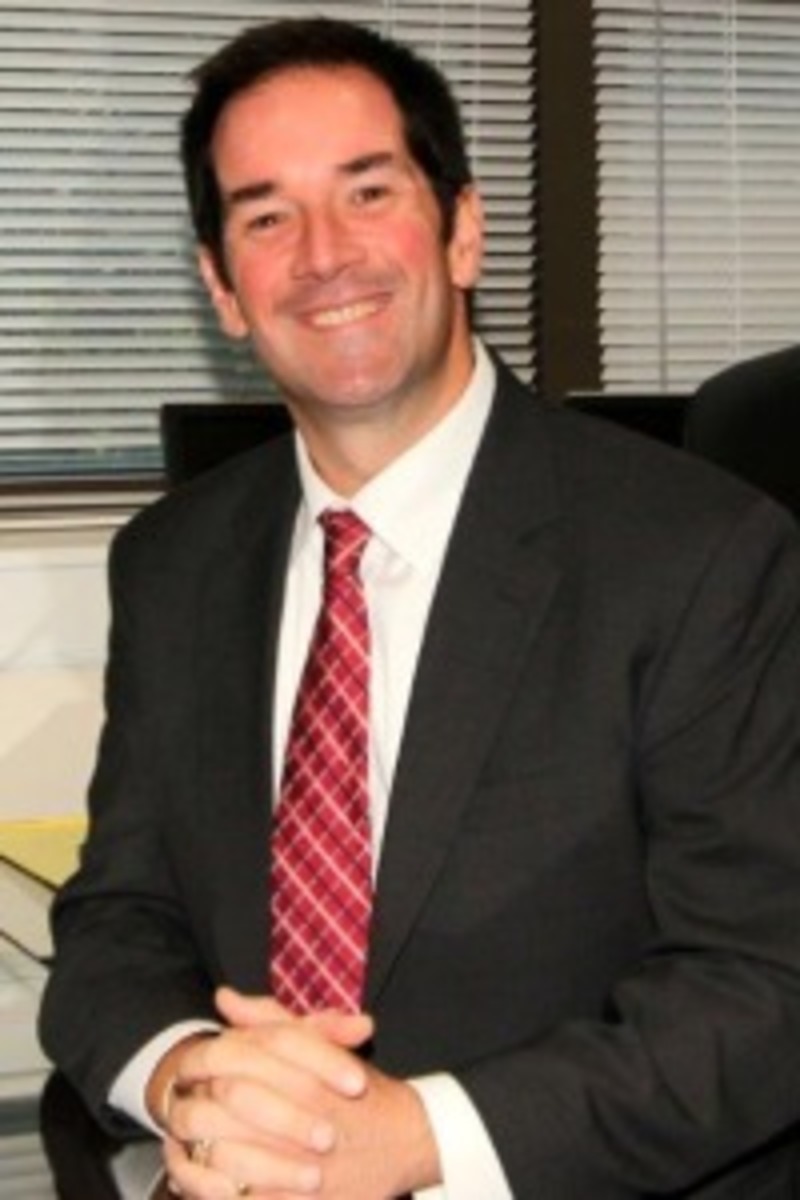 Hang on for a minute...we're trying to find some more stories you might like.
Do you know that the new school superintendent of the Emerson Public School district participated in a "Rim to Rim to Rim" run inside the Grand Canyon? Mr. Brian Gatens ran 44 miles in 19 hours at the event. Along with being a school superintendent, he likes to race – be it marathons, triathlons, cycling or adventure races. He also helps handicapped athletes during triathlons as part of the Challenged Athletes Foundation (CAF).  It's this same level of energy, excitement, and commitment that Gatens hopes to bring to his new post.
"I am trying to understand what makes Emerson such a strong district and build upon it," Gatens said. "Everyone tells me that Emerson is a great town and a great school, and I look forward to learning more everyday."
His short term goals for the future are connecting with the students, teachers, and parents. His long terms goals are to build upon the excellence that already exists at Emerson. School spirit, town pride, and a sense caring for others – all are elements that Gatens says makes him proud to be a Cavo.
Gatens originally was going to pursue a career as a lawyer. A friend of his, who was teaching in lower Manhattan, changed his mind. Gatens visited LaSalle Academy and fell in love with the classroom environment. He got his first teaching job at St. Raymond's High School for Boys as an instructor of English, Reading and Theology.  Gatens has also taught Language Arts and Social Studies at Ramapo Ridge Middle School in Mahwah, NJ.  He's been Vice Principal at Lincoln Middle School and Principal of Roosevelt School both in Hawthorne, NJ.  He was a principal and superintendent in the Norwood Public Schools before taking the post in Emerson. These varied educational experiences proved to be valuable for Gatens.
"They are similar because the teacher, principal, and superintendent are all doing what is right for the students. The differences are that each role involves less contact with the children and more with the adults," he explained. "As superintendent my role is to assist our teachers in continuing the good work that they do."
Gatens holds a Bachelor's degree in Government and Politics from Manhattan College, a Master's degree as a Reading Specialist from Fordham University, and an Educational Administration and Supervision degree also from Manhattan College.
Aside from being an educator, Gatens is a father to his 14-year-old boy/girl twins and his 12-year-old son. Gatens recently brought his entire family, including his wife of 19 years, to a senior class breakfast fundraiser at a local restaurant. He also donated back the raffle money he won at the Mr. Cavo event earlier this school year.
His words of advice to this year's senior class: "Don't listen to the voices of doubt.  I guarantee you that you are always stronger, better, and smarter than you think you are. Believe in yourself."